WaveDaemons are a contingent of gnarly spaceborne Daemonic beings that broadcast otherworldly signals.
Each WaveDaemon NFT contains a unique PFP, and 1 of 5 tracks written & produced by LuckyLuciano
Mint live in:
The WaveDaemons mint is closed!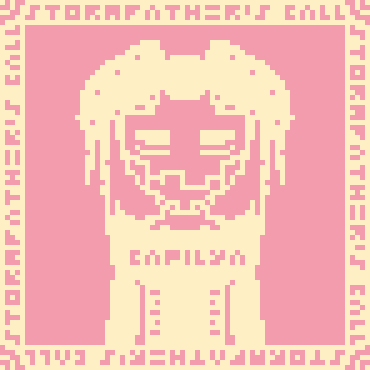 WaveDaemons trade on PaintSwap
The threat of the Daemonic Autonomous Entity to our precious EVM chains was nullified and the TinyDaemons freed from its control, thanks to the everyone who turned up on mint day (big up). The DAE still lurks on Fantom, but the threat is contained for now.
While our focus was solely on the blockchain however, we failed to notice one of our deep space observation platforms going dark - an unnatural level of background noise means we've been unable to re-establish contact. We pooled all Daemon Science Directorate resources into dispatching a probe to investigate.
Upon arrival, the source of the comms blackout was identified as a mysterious Daemon sub-species - classified WaveDaemons. Fearing for the station's crew, the DSD once more called on DaemonDev MaxFlowO2 to devise a means of silencing the WaveDaemons and bringing them under our control.